Aspen Family
Helping Calgarians in need
Background
The existing Aspen Family website was difficult to navigate, wasn't mobile responsive, and hadn't been worked on since the early 2010s. In 2018 I worked with their team to strategize and redesign the website.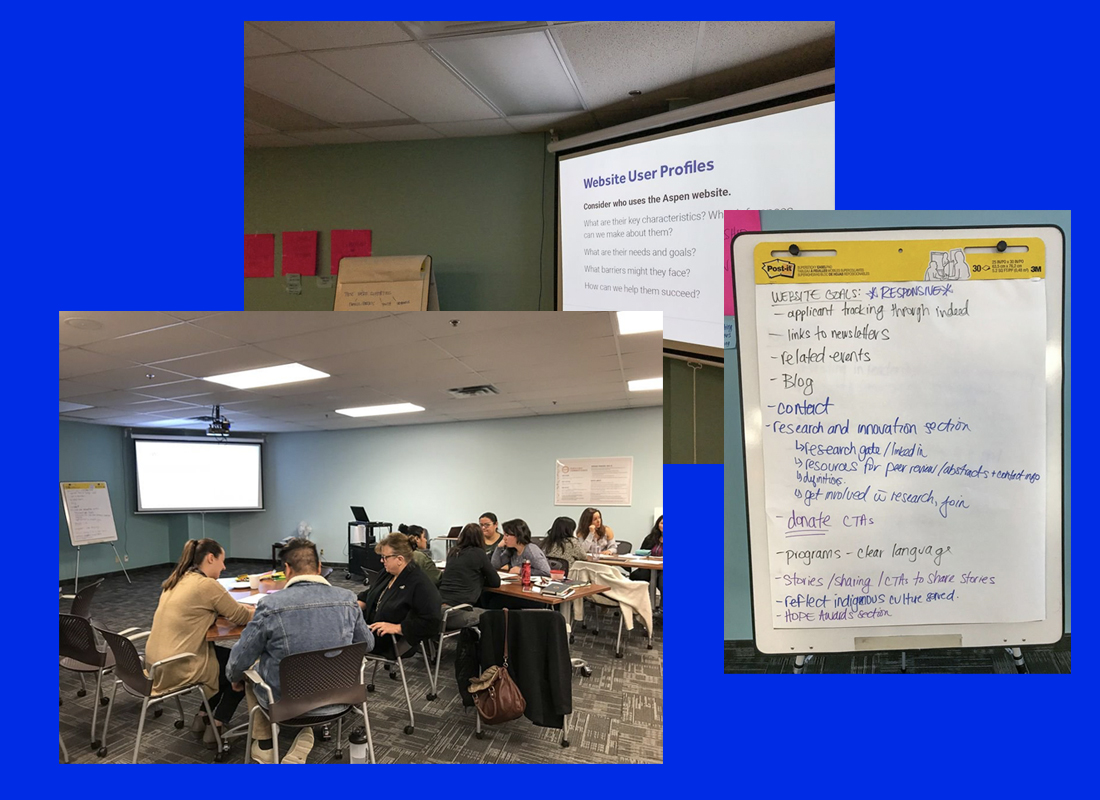 UX Discovery Session
In order to better understand Aspen Family and the services they offered, I hosted a full day UX workshop at their offices in Calgary.
With their team of 20 people in attendance, we completed a number of exercises to better understand their brand, values, target audience, and how they wanted to grow their digital presence.
As part of this workshop we also completed a paper prototyping exercise, giving the Aspen team a chance to share their ideal layout for the website.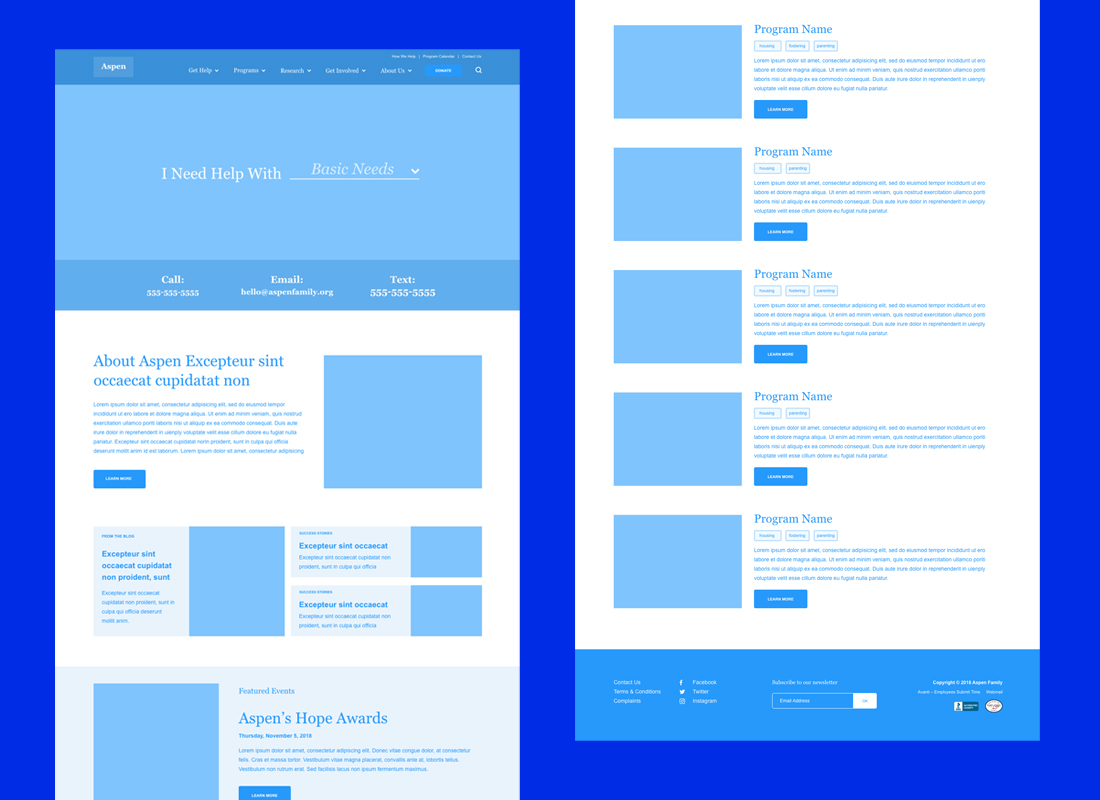 Wireframing
After the workshop I had a number of insights into how Aspen wanted their website to function, and alignment on the information architecture.
I used this to build out wireframes of the design in an Adobe XD prototype, making modifications and refining them until we had an agreed upon layout.
The Design
I used the wireframe prototypes to build out the final design, applying Aspen's branding and photography.
During our discovery we decided that the website needed to showcase Aspen's programs and services in an easier to use format. A large focus was put on the "Get Help" and "Programs" section, which were discoverable through a large drop down menu in the hero area of the top level pages.
I also added new blog section where we shared successful stories from clients who had used Aspen's services.

Success
The new website was a huge success: After launch the engagement on Aspen's program pages skyrocketed, with many new clients contacting them through the website.
As an additional benefit, there was an increase in the number of donations being made to their organization by new donors. Much of this was attributed to donors having a better understanding of Aspen's programs – something that was previously hidden on their old website.