My Shaw App
Redesigning the user experience
Background
The My Shaw App allows customers to manage their accounts through a native iOS and Android experience.
In 2019 I started the process of redesigning the app. The goal was to design a better self-serve experience for our customers, optimize the app load times, and plan for future services from Shaw. I also used the opportunity to design a dark mode version.
Research and Sitemap
As part of the planning process I conducted a full audit of the current app experience. I utilized user analytics to understand customer behaviour and app usage, and looked at negative App Store reviews for further insights. This helped me identify key areas for improvement, which I used to develop a new sitemap for the app.
The sitemap and research became the guiding light for the full redesign. I used it to hold UX workshops with our development team and stakeholders, and used the workshop conversations to plan the overall design.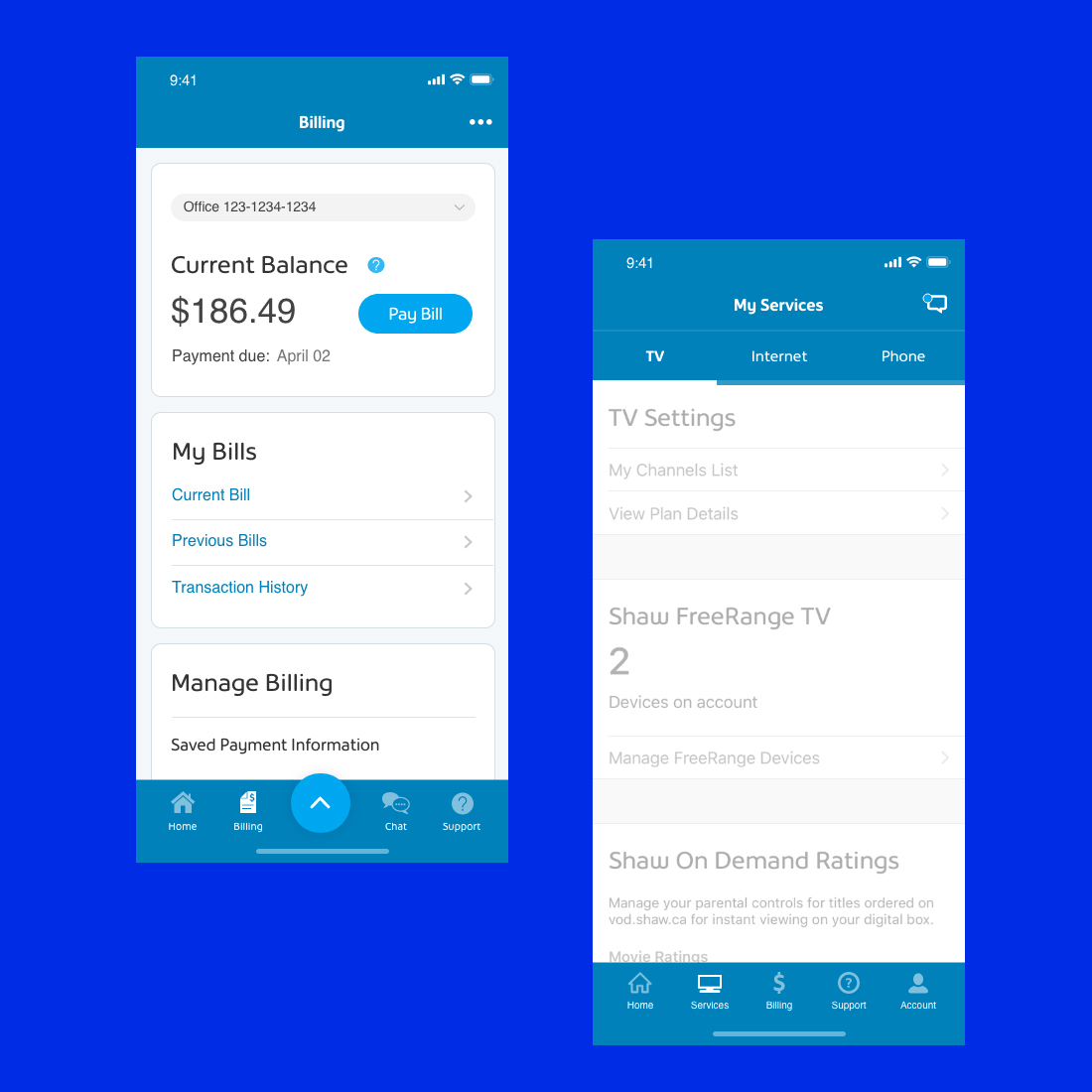 Design Exploration
After completing the research and workshops, I began exploring new design options.
I started with a competitive analysis of Telus and Rogers, comparing their app experience to ours. I then spent time learning about new native iOS and Android controls – discussing these with our developers – and started sketching out ideas on how to use them.
Multiple design iterations were created, before we finally decided on a version we wanted to test.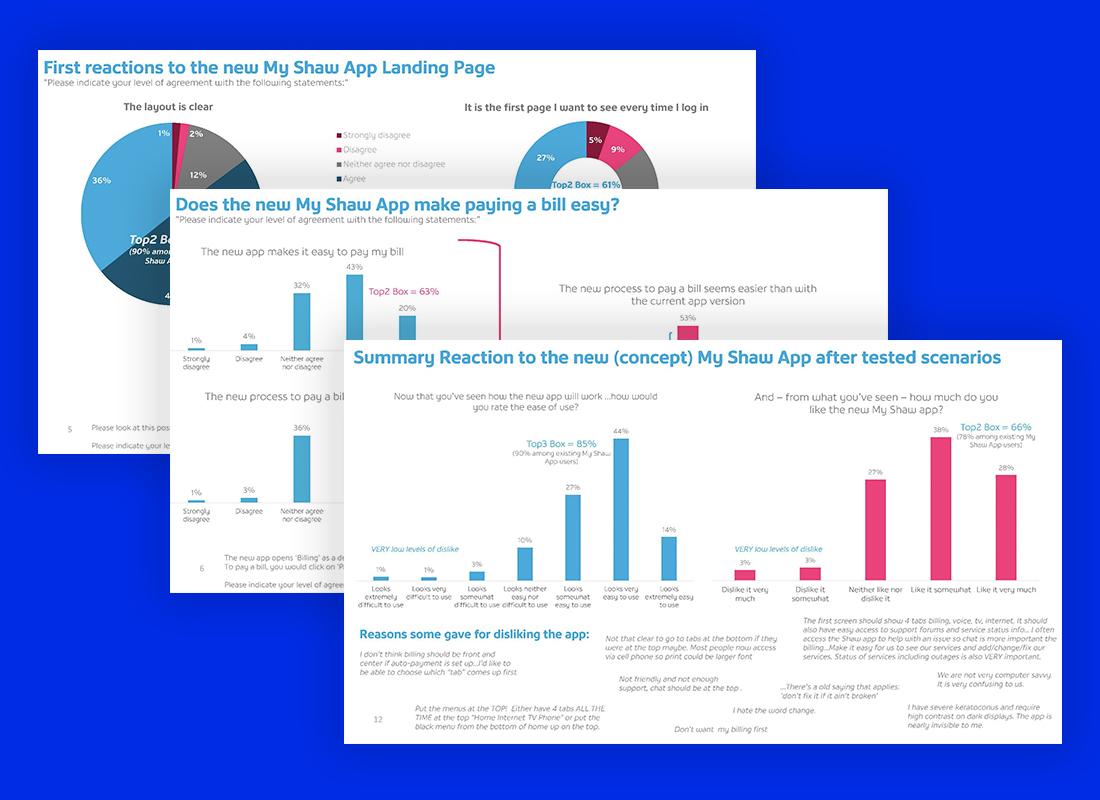 User Survey
After creating a prototype of our agreed upon design, we used it to send a survey to over 4000 existing My Shaw customers.
We had customers compare the existing app to the new designs, and asked questions around scenarios – such as paying their bill – and if they found the new design easier to complete these scenarios.
The ease of use question consistently received high scores across scenarios, giving us the information we needed to move forward with the design.
The End Result
Modifications were made to the design based on the full survey results, allowing me to move forward with the final product.
This involved simplifying the navigation further, surfacing hidden content through a new drawer-based system, and establishing a clear design system that's based on native OS controls.
Due to budgetary constraints the full redesign was never developed, but the strategy and designs continues to guide new and existing feature enhancements.